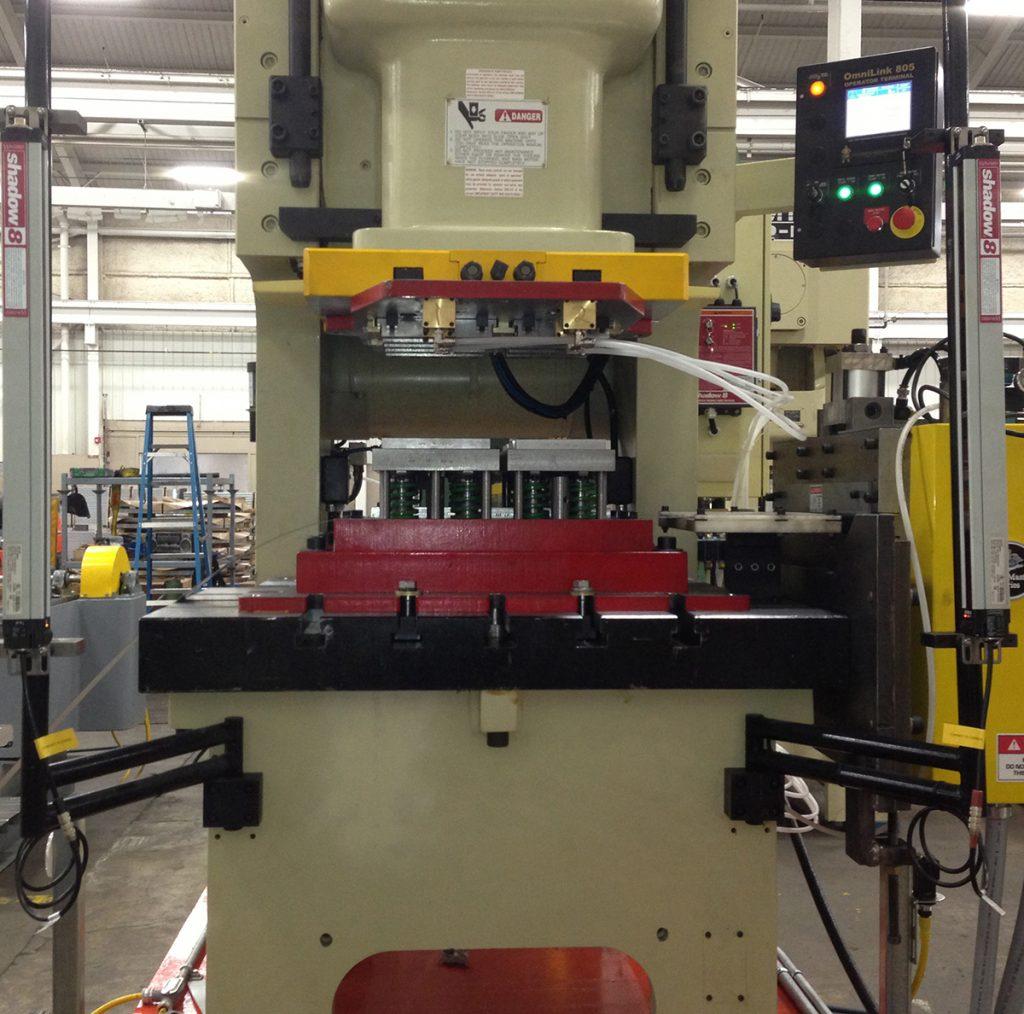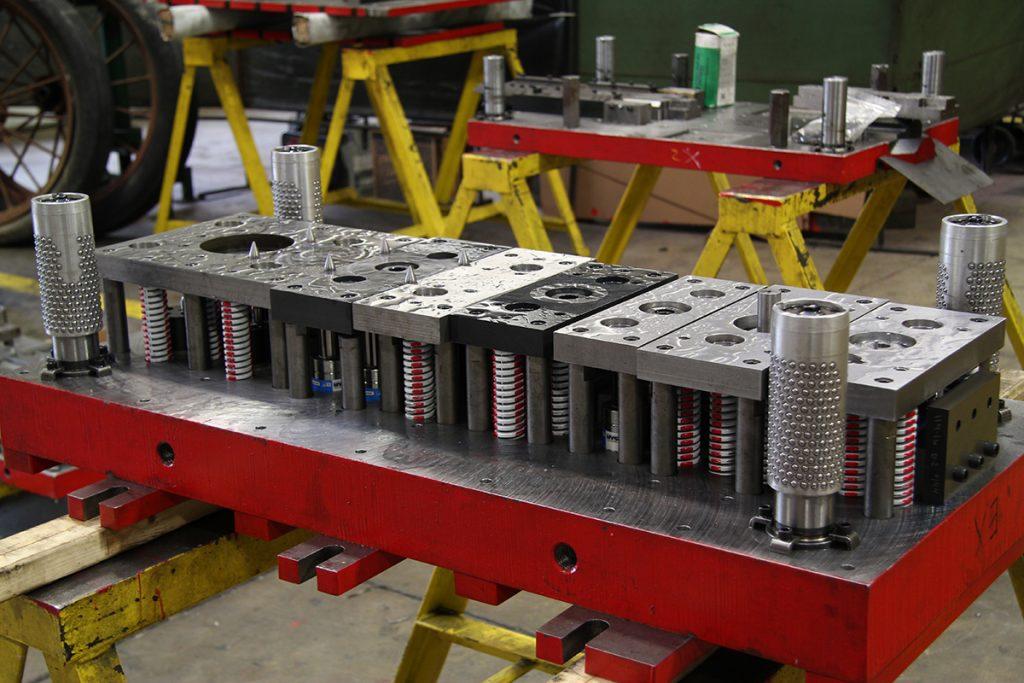 ---
ForMasters offers a full line of custom Cleveland metal stamping services. Our facility has the capability to produce a wide range of metal parts. From simple blanks requiring single hit dies, to complex parts requiring multi-station progressive dies. In addition, we manufacture parts that require multiple hits in separate dies. Capacity to 250 tons. Contact us if you need metal stamping in Northeast Ohio.
Metal Stampings
Looking for Cleveland metal stamping services? ForMasters stamping processes are driven by the latest computer-controlled feeders. Our press controls ensure consistent, conforming parts over short-to-long-run production batches. Prototype parts undergo exhaustive layout inspection, while first parts from each are scrutinized, ensuring conformance to print. During production, quality of parts is assured through in-process and final inspection according to ISO 9001:2008 standards. SPC is available at your request.
When stamping metal parts, there are many operations that are carried out on a stamping, either at a single die station, or at multiple stations within a single stroke of the stamping press. Dies used in single station operations are either compound dies, or combination dies.
Compound dies are stamping tools in which only cutting operations are done, usually blanking and hole punching. Combination dies are press tools in which a cutting operation, generally blanking, is combined with shaping or forming processes.
Multiple station operations are done with stamping dies that have several stations. Each station simultaneously performs a single step in the metal stamping process in order to complete a part. Finished stampings are discharged with each stroke.
Multiple station operations are performed using either progressive dies or transfer dies. In progressive die operations, parts are made from continuous coil stock that remains connected to the stock by carrier strip during each successive operation until the final metal stamping is cut off and discharge from the die.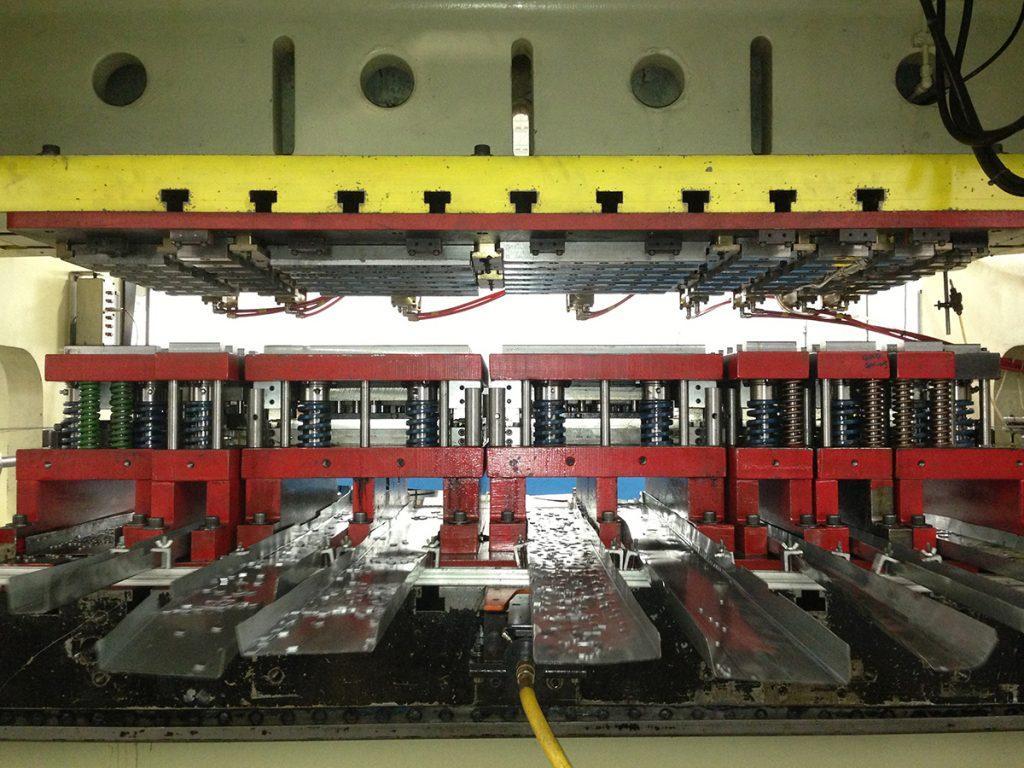 Secondary Options
ForMasters offers secondary options to take your parts to any stage of completion.
• Passivation
• Welding
• Tumbling
• Plating
• Paint and Powder Coating
Packaging
ForMasters will package your product to your specifications to save money and protect your metal stamping. From simple bulk packaging to specialized boxes to unique configurations based on product-specific needs, ForMasters will package your product as you desire.
Metal Stamping
We stand by our tooling as a custom metal stamping leader. We ship our steel stamping products directly to various onsite locations. This highlights the quality of our metal stampings, our tooling, and our inspectors. By producing our metal stampings with a 'zero rejection' philosophy we will deliver good parts 100% of the time.

Metal Punching
ForMasters specializes in complex custom metal stamping, and we run our dies on top of the line Komatsu and Minster stamping presses. These presses use the latest in servo feed technology that we run using various materials:
Heavy gauge galvanized steel.
Stainless steel stamping.
Aluminum stamping.
Specialty coatings such as ZAM, (zinc, aluminum, magnesium) a coated, self-healing galvanized steel.